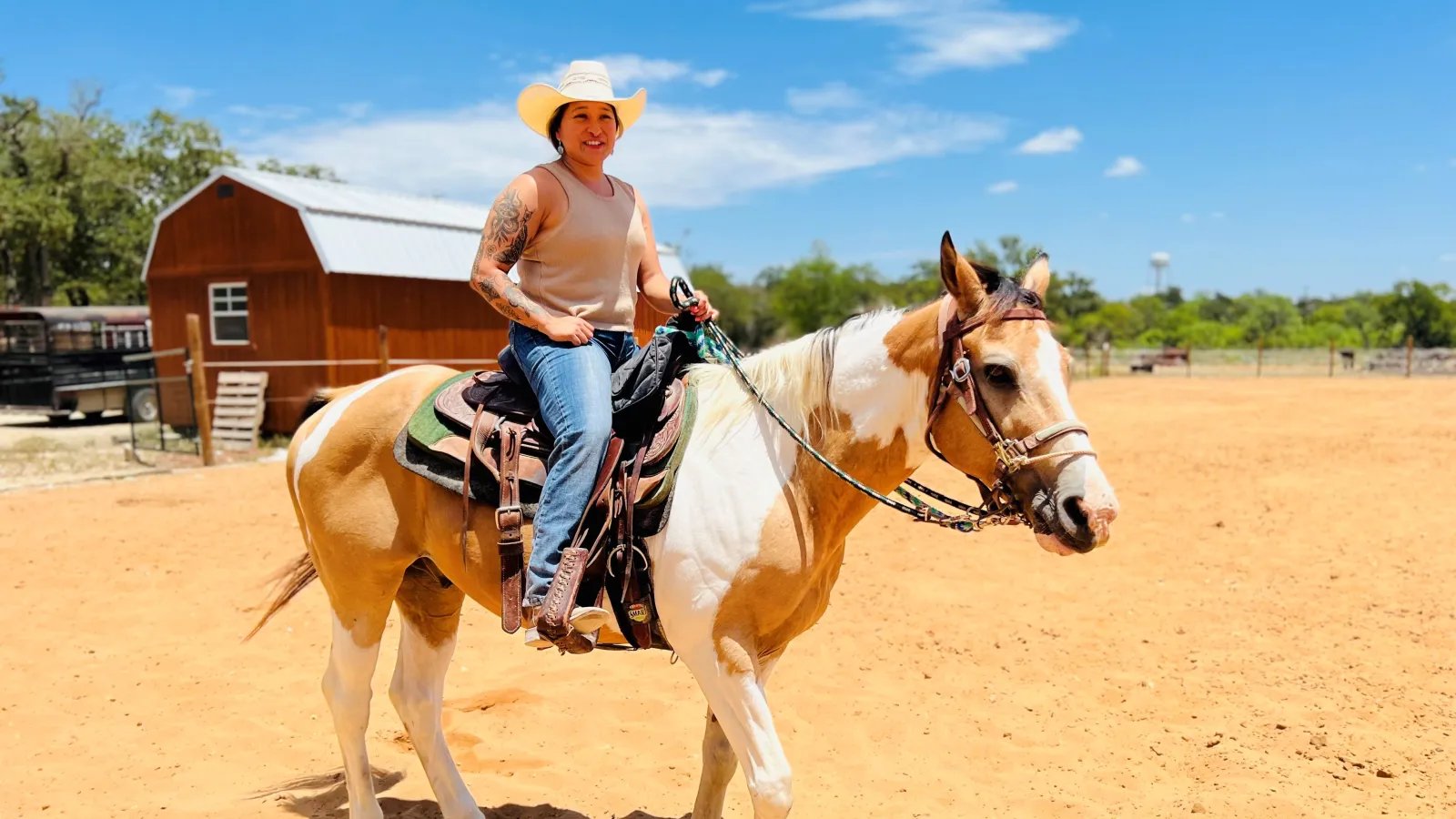 The Rustic Ranch, founded by Corinna "Nina" Guerra
Jan 25, 2023
I found myself at the end of my military career thinking, what's next? I always knew I wanted to go into nonprofit work, I just didn't plan for it to be so soon.
There is a term we use in the military to describe someone who has been in the military for some time - "salty", quite literally meaning a seasoned service member.
When we think about the term "rustic" - while by one definition this means old and seasoned in nature, or rural, now we see a new trend of modern farmhouse or rustic chic. What was once thought of as old, simple, or used, has now been given a new meaning.
This is exactly how I see our Veterans. We are rustic, we are seasoned, and we too, have a story to share. We have life experiences which are rarely obtained outside of military life. We have unique backgrounds. We have a wealth of knowledge and service to provide to our communities.
When I thought about what to name this nonprofit, I wanted to choose a name that would allow us to grow, but also have meaning. While the name, Rustic Ranch, is simple in nature, dig a little deeper and you will find what the Rustic Ranch can offer you, allowing you to find a new meaning and purpose in yourself.
We are a Veteran owned and operated 501(c)3 Nonprofit Organization, dedicated to cultivating an environment which prioritizes every Veteran's need to process and manage all that comes with their unwavering sacrifice. The Rustic Ranch allows Veterans to break away from the everyday noise and cycle, focusing on becoming a better version of themselves.
Our purpose is to offer equine-assisted "ranch life therapy" and personal development to the community of South Texas, focusing on Veterans and their families.
This organization is built with one idea in mind: to provide a community space which provides quality care. We believe in leaning on each other, learning from our experiences, and continuing to grow throughout the process.
Notes from the Associate Producer:
Nina Guerra and I both served in the Marine Corps, which made me immediately drawn to her. I've always admired women in leadership roles, because I know how challenging it can be to be a competitor in a man's world. When I listened to Nina speak about the stereotypes and the gender inequality she faced every day, I understood where she was coming from. I left the military when my daughter was 2 years old, because I wanted to be with her. I think part of myself got out of service too because of the pressure, anxiety, and that feeling of 'never being good enough.' Her story is relatable because many women feel this way while serving. When Nina separated from the Marine Corps, she made it her mission to help other veterans who may be experiencing anxiety and depression as well. But listening to her share her experiences helped myself feel heard and reminded me that I am not alone.
Share