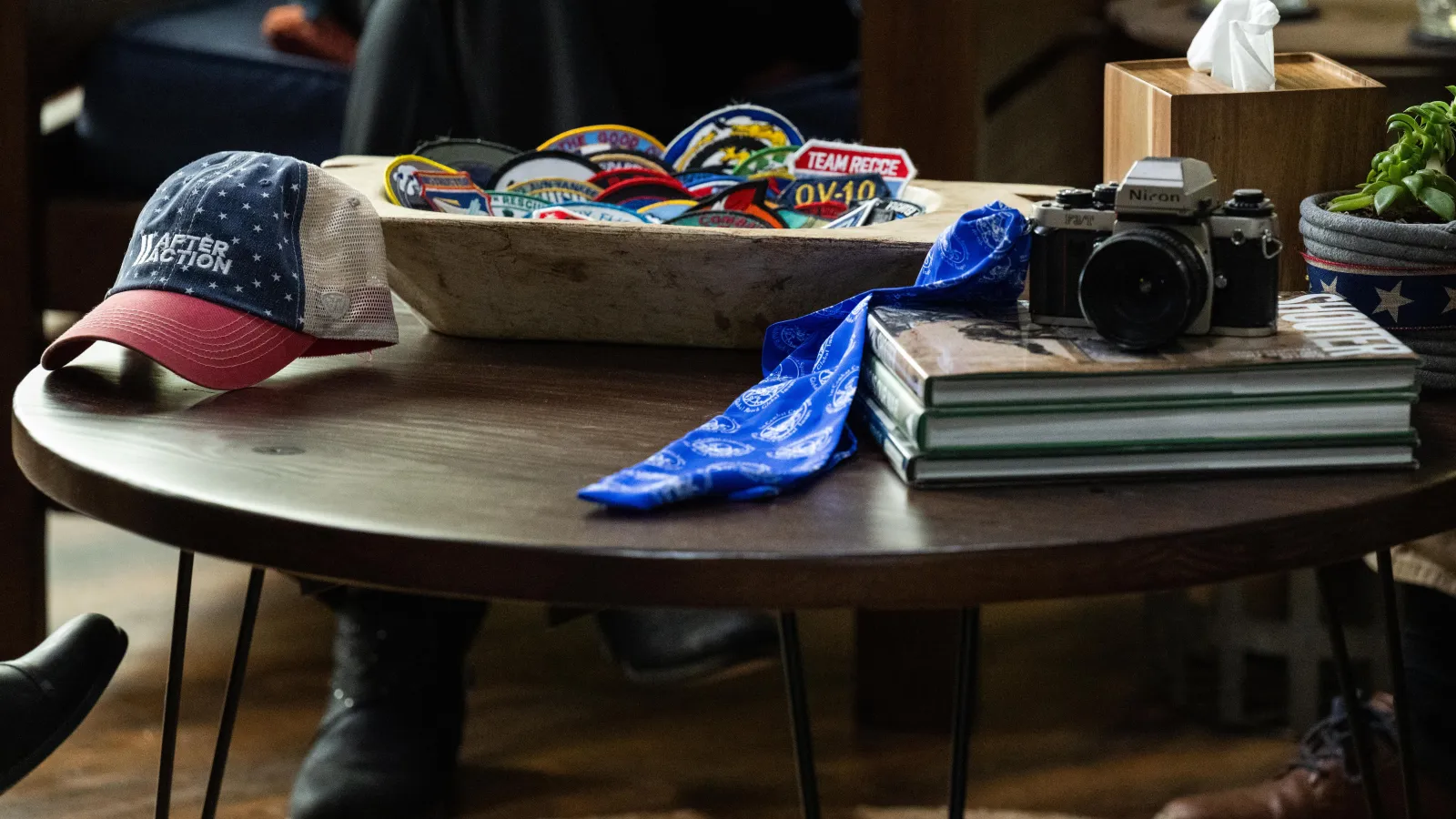 About
Hosted by Air Force combat veteran Stacy Pearsall, After Action reveals the experiences of 21 diverse veterans from across the country through candid conversations about what life is like before, during and after action. Pearsall's own struggles to reconnect with society challenges her fellow veterans to probe deeper into their stories, helping to provide a better appreciation for those who've served.
About the Host
Executive Producer and Host, Stacy Pearsall got her start as an Air Force photographer at the age of 17. During her time in service, she traveled to over 41 countries, and attended the Military Photojournalism Program at S.I. Newhouse School of Public Communications at Syracuse University from which she is a 50 Forward distinguished graduate. During three combat tours, she earned the Bronze Star Medal and Air Force Commendation with Valor for combat actions in Iraq. Though combat disabled and retired from military service, Pearsall has not let her disabilities hold her back. With her service animal, America's Vet Dogs Charlie, by her side, she continues to work worldwide as an independent photographer and is an author, educator, military consultant, BRAVO748 public speaker and founder of the Veterans Portrait Project.
Director, Don Godish has more than 40 years of content creation experience in public broadcasting, working for public media organizations in West Virginia, Kentucky and South Carolina. Currently, Don serves as director of National Content and Regional Operations at South Carolina ETV. Throughout his career as a producer and director, key credits include PBS' "American Experience," "Adventures in Scale Modeling," "Sea Change," "Children in America's Schools" and a variety of documentaries filmed in the U.S., Europe and Canada. As an executive producer, he has worked with the Southern film series "Reel South," "A Chef's Life" and "Somewhere South with Chef Vivian Howard." His work has garnered a national Emmy Award along with regional Emmys, numerous Telly Awards and recent Peabody and National Emmy nominations for "Downing of a Flag."
Producer, Tabitha Safdi is the Chief Content Officer at South Carolina ETV. With a passion for storytelling, Safdi has spent the last 15 years in public media cultivating new ways to attract audiences by working strategically to engage viewers and listeners. With the limitlessness of digital, she loves experimenting with content creation, distribution, management and with the measurement of data. Safdi has a Bachelor of Science degree from the University of South Carolina in Journalism and Mass Communications
and a Masters from Columbia College in Organizational Change and Leadership. She's a Riley Fellow of the Diversity Leadership Initiative, is a graduate from Leadership Columbia's Class of 2017, and stays actively involved with her community through the Junior Women's Club of Lake Murray. You can find her on Twitter at @TabTV.
Associate Producer, Hannah Merchant is a Marine Corps Veteran who graduated from the University of South Carolina Beaufort (USCB) with a BA degree in Communication Studies. She has worked on the nationally distributed USCB and South Carolina ETV co-produced series, "By The River" as a Promotional/Social Media Producer and is now the Associate Producer for SCETV's new PBS series "After Action." She has recently become the Associate Producer of National Content for South Carolina ETV.