Screenings
WJCT Why "Thank You For Your Service" May Not Be Enough: Talking To Our Veterans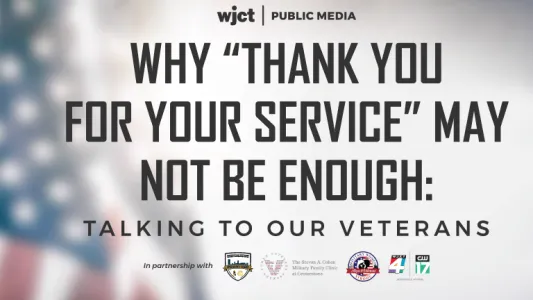 100 Festival Park Avenue
Jacksonville, FL 32202
United States
Join WJCT for a community conversation about the rewards and challenges of military life and exploring ways to express gratitude for someone's service. Clips will be shown from the PBS program, After Action featuring conversations about life before, during, and after action that provide a deeper appreciation for those who've served. 
6PM – Reception and Resource Tables
7PM – Panel Discussion
Moderator
Kent Justice
Panelists
This event is FREE, but spaces are limited.
Learn More »